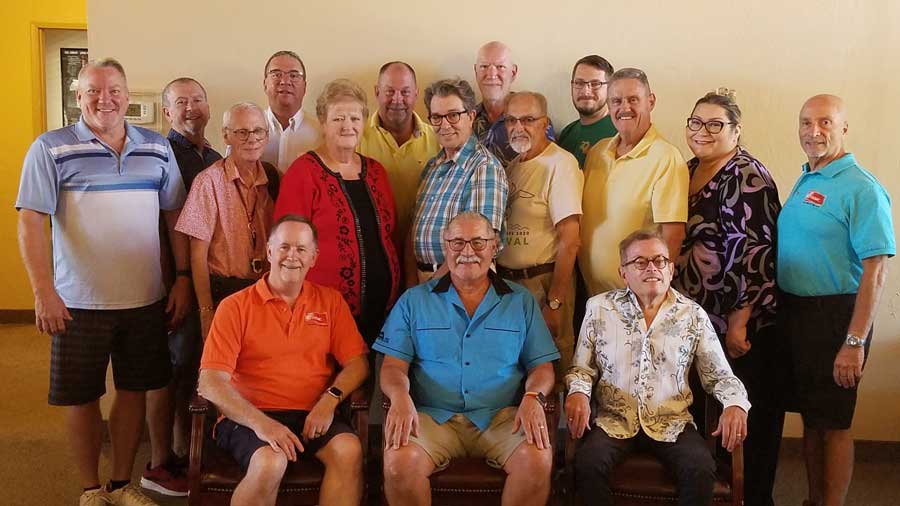 L to R:
Front Row: Steve Baker, David Sanchez, Salim Alama
2nd Row: Jeff Hocker, Rick Maury, Carole Baker, Michael Romanelli, Phil Martin, Bruce Kenyon, Patricia "Tish" Lacy, Brad Kane
3rd Row: Andrea Laguni, Scott Coleman, Paul Brawner, Tom Brady, John Prince
Not Pictured: Henry Doering and Tommy Estrada
To email the individual, click on their name
Executive Board Members
Board Members
Additional
Artistic Director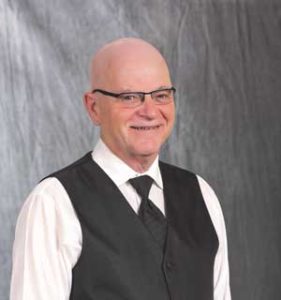 Douglas C. Wilson earned a Bachelor's Degree in Choral Music at Michigan State University and a Masters in Music Performance (Organ) from Arizona State University. Mr. Wilson is retired from the Clark County School District, Las Vegas, Nevada, where he was an Elementary Music Specialist and an Elementary School Principal for 30 years. Doug also served as church musician/organist at Community Lutheran Church, Las Vegas for more than 26 years. He has performed organ recitals in California, Arizona, Nevada and Michigan. He was accompanist/assistant director of the Las Vegas Master Singers and Southern Nevada Musical Arts Society.
Coming to the Palm Springs area in 2011, Doug continues to share his musical skills as an accompanist for musical theater at Desert Rose Playhouse and John Glen Middle School. He is also the Children's Choir and Bell Choir Director at Hope Lutheran Church, Palm Desert, CA. In May 2014, he was named permanent Artistic Director of the Palm Springs Gay Men's Chorus.
Accompanists
Principal Accompanist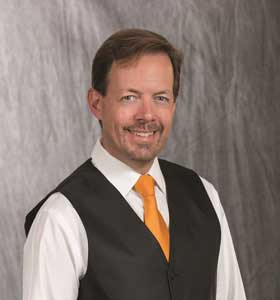 Joel Baker is a native of the Seattle area, and earned his B.A. degree from the University of Washington School Of Music, where he studied with internationally acclaimed pianist Robin McCabe. While in Seattle, Joel was a pianist for Nordstrom for fifteen years.
Moving to the desert in 2003, Joel began playing in various venues around town, and can currently be found at Streetbar, Three Sixty North, Wally's Desert Turtle, and The Purple Room, where he plays for "The Judy Show," starring Michael Holmes. Recently, Joel served as music director for "The Who's 'Tommy'" at Palm Canyon Theater. He lives in Palm Springs with his husband, Don. For more fun facts, please visit Joel's web site at www.misterpiano.com.
Accompanist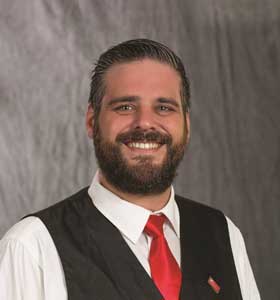 Kurt Jordan developed an intense interest in learning the piano after having seen The Phantom of the Opera with his parents at age 10. He studied under the guidance of Joann Algier throughout middle and high school, during which time he discovered a love of music using multiple pianos. This passion was further explored at Azusa Pacific University while studying with Dr. Robert Sage. Kurt performed several recitals of material he arranged for two and three pianos, the recordings of which have received radio play in Los Angeles, Santa Barbara, Santa Cruz, Boston, Austin, and Beirut. In 2009, Kurt had the honor of performing the West Coast premiere of Alvin Curran's 7.5 hour long piano song cycle, Inner Cities 1-13, as well as the U.S. premiere of movement 14 at Burning Man in 2013. Kurt graduated from Azusa Pacific University in 2010 with a BA in Music Theory and Composition. In 2013, Kurt became the accompanist for two small groups within the Palm Springs Gay Men's Chorus. Most recently, he has been involved as the accompanist for Songshine, a non-profit organization that teaches speech therapy through music for people with Parkinson's disease and stroke.
Sign Language

–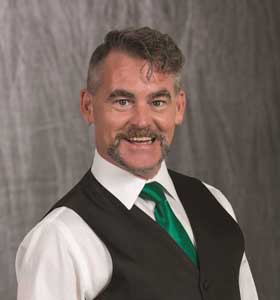 Martin Coogan – Sign Language Interpreter
Martin has been involved in music and theater, in some fashion, since his youth as a dancer/choreographer. His talents include being a DJ, costume designer, hair and make-up artist, as well as assisting in direction and producing. When he stepped into the signing world in 1995, in the beginning, Martin would watch performance interpreters and be in awe and think, that was not possible for a person whose second language is ASL. All that changed, when he moved to the valley from Seattle, nearly ten years ago. "It is a privilege and an honor to be the signer for the Palm Springs Gay Men's Chorus, Pah!"