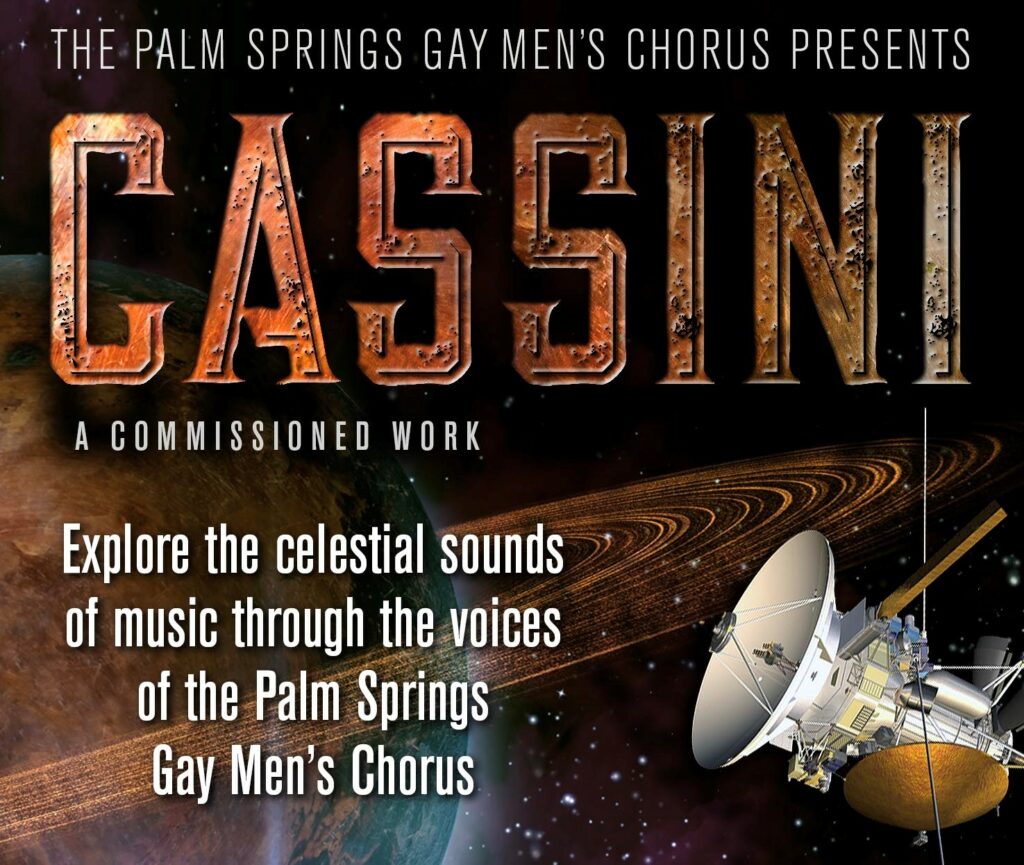 'Cassini' is an exciting concert will be in two incredible galactic movements. The first being audience favorite space themed music and secondly, a PSGMC commissioned piece, written and composed by Joe Giarrusso and Joe Dahman. Be prepared to fly through space!
Friday, April 24 at 7:00p.m.
Saturday, April 25 at 7:00p.m.
Sunday, April 26 at 3:00p.m.
Season tickets are now on sale through the Annenberg Theater Box Office at 101 Museum Drive, Palm Springs, by calling 760.325.4490 or you may buy them online using the button below.
Season subscribers can take advantage of a 10% discount on both of our season shows. Ticket prices range from $25 – $55. Service charges will apply.